Acorn Studio
Welcome to E.T.R.O. Energietechnik
Acorn Studio - copy
Hydropower, ecological benefits
Acorn Studio - copy - copy
Sanitaer Heizung Dirmaier Schwanenstadt
E.T.R.O. "Energietechnik Ing. Ralph Oliver"

We're so glad you've found your way to our homepage!
We are proud to offer customer-oriented solutions for builders, traders and industry members, with a strong focus on comfort, safety and functionality
Our punctuality, competence and reliability, as well as our close customer contact, are some of our many strengths which are appreciated by our numerous customers. Please feel free to look around to gain an impression of us and our work!
Take a look at our services. We are your partner for everything from alternative energies to industrial & home automation and technology!
Your Professional Partner for Energy Technology from Upper Austria
Competence, reliability, safety, quality, punctuality and friendliness set us apart.
For us, it is particularly important that our work is, and remains, safe and functional. That is why we are always happy to be at your disposal for regular maintenance and inspections. Even if you "only" need a power outlet – we look forward to your inquiry, and will handle it quickly and professionally.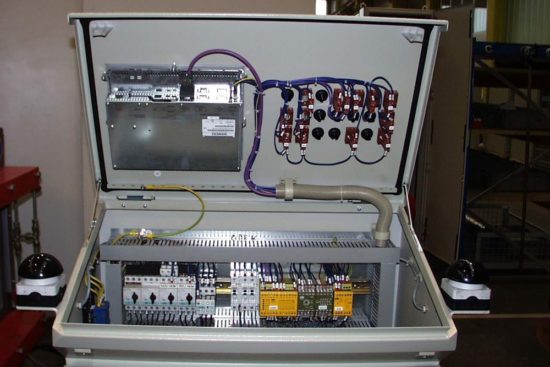 You can expect the following advantages from E.T.R.O. Energietechnik:
free consultation and planning on site
everything from one hand: consulting, planning and installation
excellent value for money
fast and timely delivery
top quality
competent and professional advice as well as individual support
and much more …
Our Company
E.T.R.O. "Energietechnik Ing. Ralph Oliver" – Our Company Profile
Company owner Ing. Ralph Oliver founded E.T.R.O. Energy Technology in 1998, locating its headquarters in beautiful Waldkirchen. The rapid technology boom of the last decades and an ever-expanding know-how presented us with an interesting challenge both then and today.
Through our qualified and dedicated staff, we are able to offer you the highest quality in all areas of our company. The responsible application of the latest technologies makes it easier for you to face the challenges of the future and master them successfully.
With quality, professional competence and responsible action, we aim to achieve trust and long-term customer satisfaction.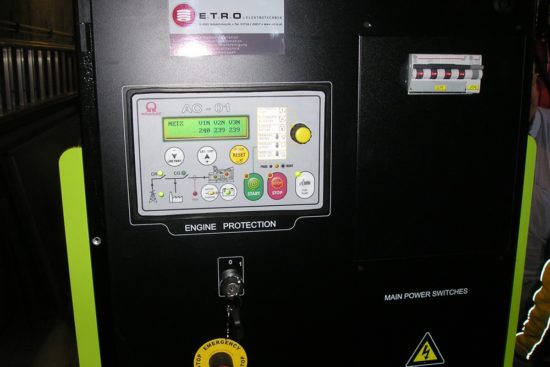 Whether you are a private customer or industry member, we'll tailor the perfect solution for you!
In times of constant change, hydropower, especially in Austria, is a stable and reliable means of generating energy.
The company E.T.R.O. Energy Technology has been operating a hydroelectric power station reliably and efficiently at the company headquarters for many years.
Since not everyone has a river on their doorstep, you need alternatives, such as the energy from the sun. Of course, it would be best to network this "intelligence" with your own home – the possibilities today are almost unlimited!
From normal house electrical installation to the the "Matrix" house, alternative energy or a sophisticated light installation – with our expertise we can offer you the best possible service.
Our know-how covers the entire spectrum of electrical engineering – this means we can normally put together an "all in one" package without the need for additional third-party services and their associated costs.
E.T.R.O. Energietechnik from Waldkirchen am Wesen – Experience & Know-How
We are more than happy to answer any questions you might have – you can reach us on telephone number +43 7718 20017 or send us your inquiry!
References from master hand
References
Trust your project with our expertise!
Thanks to our satisfied customers, we are constantly evolving in our work and know-how. Our goal: customer satisfaction.
E.T.R.O. Energietechnik from Upper Austria – We provide the best advice and service
We are more than happy to answer any questions you might have – you can reach us on telephone number +43 7718 20017 or send us your inquiry!
We are proud to present our partners:
Partners
Reliability and the highest quality are a matter of course here!
We would like to introduce you to some of our partners who come from many different areas of business and industry, yet all have one thing in common: they enjoy our fullest confidence and our unreserved recommendation to you.
Busch-Jaeger Elektro GmbH
E.T.R.O. Energietechnik from the district of Schärding – professionalism and only the highest quality
We are more than happy to answer any questions you might have – you can reach us on telephone number +43 7718 20017 or send us your inquiry!
Contact
E.T.R.O. Energietechnik
Ing. Ralph Oliver
Sittling 4
A-4085 Waldkirchen am Wesen
Telephone: +43 7718 20017
Fax: +43 7718 20017-37
E-Mail: office@nulletro.at
Company Information
Company Director: Ing. Ralph Anthony Oliver
Tax identification number: ATU 4980112
Global Location Number: 9110009553818
Company Description: Control- and Electrotechnologies
Court of Jurisdiction: District Court Schärding
Local Authority: Bezirkshauptmannschaft Schärding
Professional Association Membership: Chamber of Commerce, Upper Austria

Website Design
R&R Web GmbH, Functional Homepages
Contact Form
We look forward to hearing from you!
Our privacy policy applies, which can be found under DATA PROTECTION.
Sanitaer Heizung Dirmaier Schwanenstadt
Contact

A-4085 Waldkirchen am Wesen
Sanitaer Heizung Dirmaier Schwanenstadt